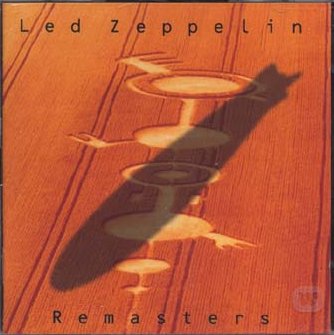 One of the few truly bigger-than-life rock bands, Led Zeppelin continues to cast a giant shadow over contemporary rock two decades after the group's breakup. The slickly packaged set offers a solid introduction to the band's work, with two discs of remastered, sonically upgraded album tracks, plus a third disc of interviews with surviving bandmembers Jimmy Page, Robert Plant, and John Paul Jones. Hearing all these Zep classics–"Stairway to Heaven," "Whole Lotta Love," "Dazed and Confused," "Rock and Roll," "Kashmir," "Immigrant Song," "Black Dog," "Good Times Bad Times," "Heartbreaker," "Houses of the Holy," and "The Song Remains the Same"–assembled in one package is an impressive testament to the group's pervasive influence.
Disc: 1
1. Communication Breakdown
2. Babe I'm Gonna Leave You
3. Good Times Bad Times
4. Dazed and Confused
5. Whole Lotta Love
6. Heartbreaker
7. Ramble On
8. Immigrant Song
9. Celebration Day
10. Since I've Been Loving You
11. Black Dog
12. Rock and Roll
13. Battle of Evermore
14. Misty Mountain Hop
15. Stairway to Heaven
Disc: 2
1. Song Remains the Same
2. Rain Song
3. D'Yer Mak'er
4. No Quarter
5. Houses of the Holy
6. Kashmir
7. Trampled Under Foot
8. Nobody's Fault But Mine
9. Achilles Last Stand
10. All My Love
11. In the Evening
…..good listening…..