Archives for : Informatica
In the late 90s, when faced with the task of turning Philip K. Dick's The Minority Report into a feature film, director Steven Spielberg assembled a crack team of forward-thinking minds to envision the technology-saturated world to come. The resulting film was an action movie, through and through. But much of what its various collaborators came up with quickly became hauntingly prophetic. From gesture-based computing to police drones to the overwhelming proliferation of personalized advertising, Spielberg's film, in many ways, describes a future that seems to be rapidly closing in on us.
On the occasion of the film's 10th anniversary, Wired recently spoke to a dozen of Spielberg's former soothsayers about how these and other concepts discussed during the film's "idea summit" transitioned from speculation to reality. Among them: Jaron Lanier, virtual reality pioneer and a key figure in the development of Microsoft's Kinect, Whole Earth Catalog creator Stewart Brand, and noted futurist Peter Schwartz, who also consulted on notable science fiction films like WarGames.
"We would ask questions: What about advertising? What about transportation? What about newspapers? What about food?" Schwartz recalls. "I don't think many of us knew what the fuck we were getting ourselves into," says Joel Garreau, at the time a reporter for theWashington Post. Follow the source link below for more on the discussions that gave birth to the film's lasting legacy.
Salve a tutti, finalmente Thunderbird ha ripreso a volare alto…..
Ho testato il nuovo thunderbird, nome in codice: SHREDDER ed anche se alla versione beta direi che si è comportato molto bene.
La cosa ch mi ha stupito di più è la facilità con cui sono riuscito ad importare il mio account exchange che con la versione di prima (la 2) era di una difficoltà che mi ha fatto desistere.
Ora tutto è di una semplicità davvero disarmante:
basta inserire i dati richiesti e il programma fa tutto, cerca il server exchange, il pop e smtp e le porte che sono aperte…firewall permettendo si intende e poi via, si inserisce la pass ed il gioco è fatto…
SEMPLICEMENTE STRATOSFERICO!!!!!
Per chi volesse provare questa versione nuova ecco il sito dove scaricarsi i sorgenti:
http://www.mozillamessaging.com/en-US/thunderbird/early_releases/downloads/
se invece avete ubuntu e volete inserire i repository:
deb http://ppa.launchpad.net/ubuntu-mozilla-daily/ppa/ubuntu jaunty main
deb-src http://ppa.launchpad.net/ubuntu-mozilla-daily/ppa/ubuntu jaunty main
Ciao a tutti.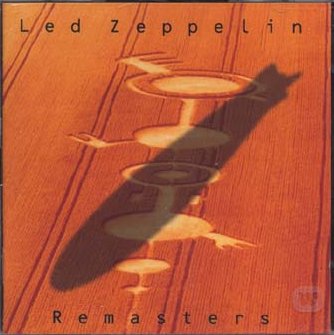 One of the few truly bigger-than-life rock bands, Led Zeppelin continues to cast a giant shadow over contemporary rock two decades after the group's breakup. The slickly packaged set offers a solid introduction to the band's work, with two discs of remastered, sonically upgraded album tracks, plus a third disc of interviews with surviving bandmembers Jimmy Page, Robert Plant, and John Paul Jones. Hearing all these Zep classics–"Stairway to Heaven," "Whole Lotta Love," "Dazed and Confused," "Rock and Roll," "Kashmir," "Immigrant Song," "Black Dog," "Good Times Bad Times," "Heartbreaker," "Houses of the Holy," and "The Song Remains the Same"–assembled in one package is an impressive testament to the group's pervasive influence.
Disc: 1
1. Communication Breakdown
2. Babe I'm Gonna Leave You
3. Good Times Bad Times
4. Dazed and Confused
5. Whole Lotta Love
6. Heartbreaker
7. Ramble On
8. Immigrant Song
9. Celebration Day
10. Since I've Been Loving You
11. Black Dog
12. Rock and Roll
13. Battle of Evermore
14. Misty Mountain Hop
15. Stairway to Heaven
Disc: 2
1. Song Remains the Same
2. Rain Song
3. D'Yer Mak'er
4. No Quarter
5. Houses of the Holy
6. Kashmir
7. Trampled Under Foot
8. Nobody's Fault But Mine
9. Achilles Last Stand
10. All My Love
11. In the Evening
…..good listening…..
Salve a tutti,
oggi voglio inserire un utile consiglio per chi come me ha un pen drive con Ubuntu 8.10 installato in modalità permanente. Per come installarlo si veda questo link.
Ma ora è POSSIBILE anche aggiornarlo!!!
COME???
Semplicissimo. Basta usare il gestore aggiornamenti e disabilitare quelli relativi al Kernel: Kernel-image etc… ed il gioco è fatto.
Tutti gli altri aggiornamenti vanno bene e sono supportati.
Così si può avere una pen drive aggiornata con le ultime novità a patto di fare a meno dell'ultimo kernel.
Ciao a tutti.

Dopo mesi di test finalmente sono riuscito ad installare linux ed in versione completa sul mio computer…Toshiba SATELLITE M50-176 IN MODO COMPLETO!!!
Per la prima volta funziona tutto dalla A alla Z…grafica internet wireless tutto insomma… poi installando l'interfaccia murrine salamander che si può scaricare qui (LINK DELL'AUTORE)è una favola!!!
ECCO ALCUNE FOTO:
ed ora anche con le icone OxygenRefit2 Green version scaricabili da Gnome Look…prativamente uno spettacolo….
CIAO CIAO WIN E MAC….
Finalmente ieri sono riuscito a testare sul mio computer desktop XGL e devo dire che ne sono rimasto molto impressionato soprettutto dalla stabilità oltre che dalla bellezza grafica e per di più non hoo dovuto installare nulla nel senso che la distribuzione ha trovato ed implementato da sola i driver e il server grafico…neppure Win sa fare di meglio…..favoloso!
Linux Day!
Una filosofia di pensiero in cui credere!