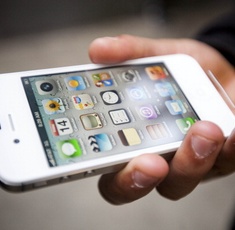 The market of mobile health (mHealth) apps has rapidly evolved in the past decade. With more than 100,000 mHealth apps currently available, there is no centralized resource that collects information on these health-related apps for researchers in this field to effectively evaluate the strength and weakness of these apps.
Objective
The objective of this study was to create a centralized mHealth app repository. We expect the analysis of information in this repository to provide insights for future mHealth research developments.
Methods
We focused on apps from the two most established app stores, the Apple App Store and the Google Play Store. We extracted detailed information of each health-related app from these two app stores via our python crawling program, and then stored the information in both a user-friendly array format and a standard JavaScript Object Notation (JSON) format.
Results
We have developed a centralized resource that provides detailed information of more than 60,000 health-related apps from the Apple App Store and the Google Play Store. Using this information resource, we analyzed thousands of apps systematically and provide an overview of the trends for mHealth apps.
Conclusions
This unique database allows the meta-analysis of health-related apps and provides guidance for research designs of future apps in the mHealth field.
Source: www.ncbi.nlm.nih.gov